Graduate Education
Tianjin Chengjian University was authorized to confer Master's Degree in 1998 and confer Professional Master's Degree in 2007. Now TCU offers 11 professional master programs.
Based in Tianjin, open to the whole nation and the world, TCU dedicates to new urbanization and urban modernization with the principle of "developing urban science and cultivating talents for urban construction". TCU has already developed 7 disciplinary clusters, focusing on modernization and urbanization, namely, Urban Planning, Urban Construction, Urban Management, Eco-city, Smart City, Urban Economics, and Urban Culture. TCU owns several national and municipal science and technology platforms, including 1 National Engineering Research Center, 4 municipal and ministerial key laboratories, 7 municipal and ministerial engineering centers, 1 innovative practical base for graduate education of Tianjin universities etc. Remarkable results have been achieved in fields of soft soil engineering characteristics and underground engineering, structural safety and disaster prevention and mitigation, water pollution control and environmental management, historic building protection and urban renewal, green building and building energy conservation, and urbanization and new rural construction.
There are 294 supervisors for graduate students in TCU, among which, 2 have been awarded national talent projects and 45 have been awarded municipal and ministerial talent projects. TCU is authorized to enroll full-time and part-time graduate students. Currently, there are over 1,600 graduates in the university. The development of graduate education in TCU has changed from academic-oriented to academic and professional-oriented. In the future, TCU will lay more emphasize on professional master education.
TCU continues to expand international communication. Th university has signed the agreement with Swinburne University of Technology, Australia in joint program for PhD students, and a number of projects with internationally renowned universities and research institutions such as Bialystok University of Technology, Poland and University of Palermo, Italy, deepening international cooperation and improving internationalization of graduate education and academic ability of students.
In order to satisfy the society's demand for high-level specialists,TC is deepening its reformation, absorbing advanced experience, revising its training program, and keeping on improving the academic level of graduates, with a special emphasis on research and creative thinking. We warmly welcome ambitious students to apply to Tianjin Chengjian University for graduate study.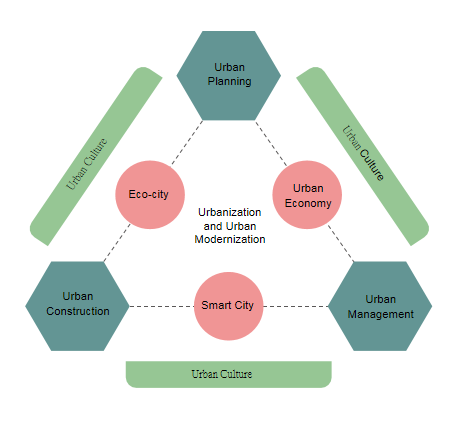 1. Academic Master Degree

2. Professional Master Degree

l Engineering

l Materials Science and Engineering

l Power Engineering and Engineering Thermal Physics

l Control Science and Engineering

l Computer Science and Technology

l Architecture

l Civil Engineering

l Surveying and Mapping

l Environmental Science and Engineering

l Urban Planning

l Landscape Architecture

l Architecture

l Civil and Hydraulics Engineering

l Engineering Management

l Resources and Environment

l Landscape Architecture

l Urban Planning

l Teaching Chinese to Speakers of Other Languages

l Electronic Information

l Mechanical Engineering

l Energy and Power Engineering

l Public Administration

Science

l Geology

l Chemistry

Management

l Management Science and Engineering

Economics

l Applied Economics