Joint School(International School of Engineering)
International School of Engineering
Approved by the Chinese Ministry of Education, International School of Engineering (ISE) is set up by Tianjin Chengjian University (TCU), Bialystok University of Technology (BUT), Poland, and Cracow University of Technology (CUT), Poland.
ISE aims to introduce high-quality educational resources from Poland and cultivate internationalized compound talents in engineering fields, significantly accelerate the construction of first-level disciplines and further improve the quality of talent training to better serve the "Road and Belt" Initiative.
Level: Double degrees for both undergraduates and graduates
Programs:
Undergraduate Programs: Architecture
Landscape Architecture
Civil Engineering
Environmental Engineering
Graduate Programs: Architecture
Landscape Architecture
Civil and Hydraulic Engineering
Resources and Environment
Admission:
Undergraduate level: Up to 240 students per year
Graduate level: Up to 60 students per year
Characteristics:
a. All the core courses will be instructed in English.
b. Students may choose to study in BUT or CUT for short-term exchange.
c. Students who meet the standards of two universities will get the double degree.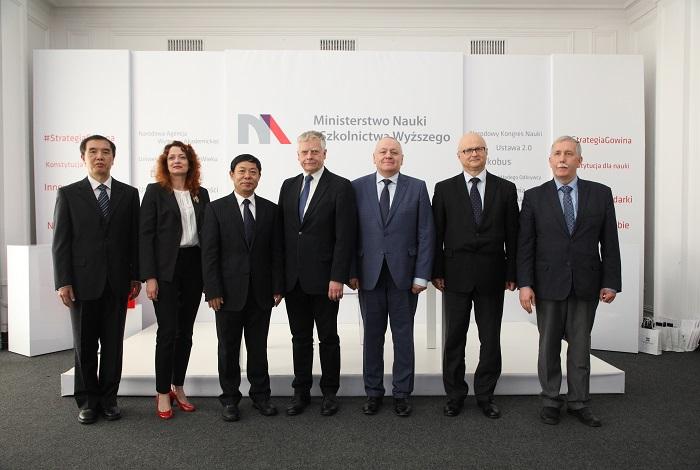 The signing ceremony of International School of Engineering in Polish Ministry of Science and Higher Education in May, 2017